Beam - 2019 Week #20 - From Russia with love
Covering May 14th 2019 - May 20th 2019
Downloads: Beam Android Wallet | Beam iOS Wallet | Beam Desktop Wallet
Got this email from a friend? Join thousands of beamers, miners, developers, analysts, traders, and crypto enthusiasts and stay up to date with Beam's Weekly Newsletter directly to your inbox.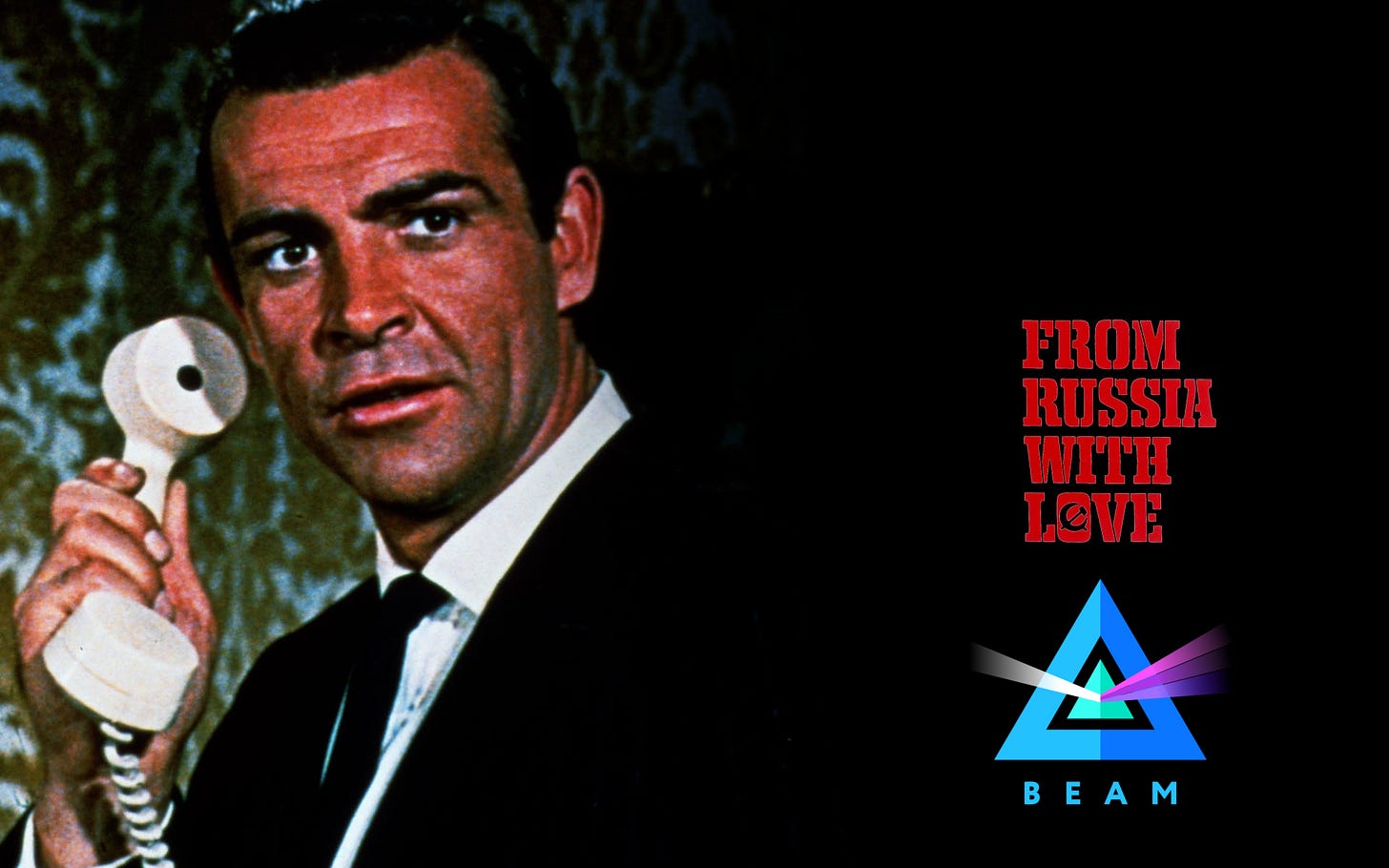 #Beam_News
Quite a busy week for Team Beam with the following releases:

Bright Boson 2.1.4910 - with some cool privacy-oriented new features and improvements

Bright Boson 2.1.0 Android - adding here the following features: proof of payment, privacy mode to hide amounts, fingerprint recognition and many more…

Bright Boson 2.2.17 iOS - third release for our iOS wallet with some super cool new features i.e.: QR code that can include the amount of Beams and the UTXO info that can be hidden in the privacy mode

Meet Beam's CEO Alexander Zaidelson in Moscow at the Russian Blockchain Week, May the 22nd, 2019

We are eager to announce the launch of our official Blog in Chinese

Last but not least, we are honored to be listed on Mining Pools List
#R&D_Updates ‍
Atomic Swaps with BTC and LTC are in testing and scheduled to be released in Bright Boson 2.2 on CLI wallet

Offline Transaction Signing in testing and will be released in BB 2.2

Trezor T project is entering its final stage - Integration with Desktop wallet

Website translation into Russian, Turkish and Chinese will be released soon

Multi language support for Desktop wallet is in testing and will be released for Bright Boson 2.2

There are 171 open issues in /beam

Excluding merges, 7 authors have pushed 50 commits to master and 58 commits to all branches. On master, 170 files have changed and there have been 254,353 additions
#Upcoming_Events
Beam Blockchain Lunch at New Haven, USA, May 22rd, 2019

Beam Tashkent Meetup, Uzbekistan, May 24th, 2019

Team Beam will pitch at Top Blockchain Projects - PoWs, Shenzen, China, May 25th, 2019

Team Beam will pitch at TEDxYouth@Kazimierz, Today & Tomorrow, Poland, May 26th, 2019

Beam Izmir Meetup, Turkey, June 2019 (exact date will be announced soon)

Beam UK Meetup, UK, June 2019 (exact date will be announced soon)

Beam Istanbul Meetup, Turkey, July 2019 (exact date will be announced soon)
#Beam_Accepted_Here
Every week we will publish the list of Businesses that accepts Beams as payment.
Got an awesome product or service and you would like to accept Beams for it? Drop us line to merchants@beam.mw.
#Reading/Videos/Podcasts_Materials
---
Got news or articles to include in this newsletters? Any feedback? Any suggestion?
Drop us a line on marketing@beam.mw or find us on Discord.