Beam 2019 Week #44 - BeamPay
Covering October 28th - November 3rd, 2019
Downloads: Beam Android Wallet | Beam iOS Wallet | Beam Desktop Wallet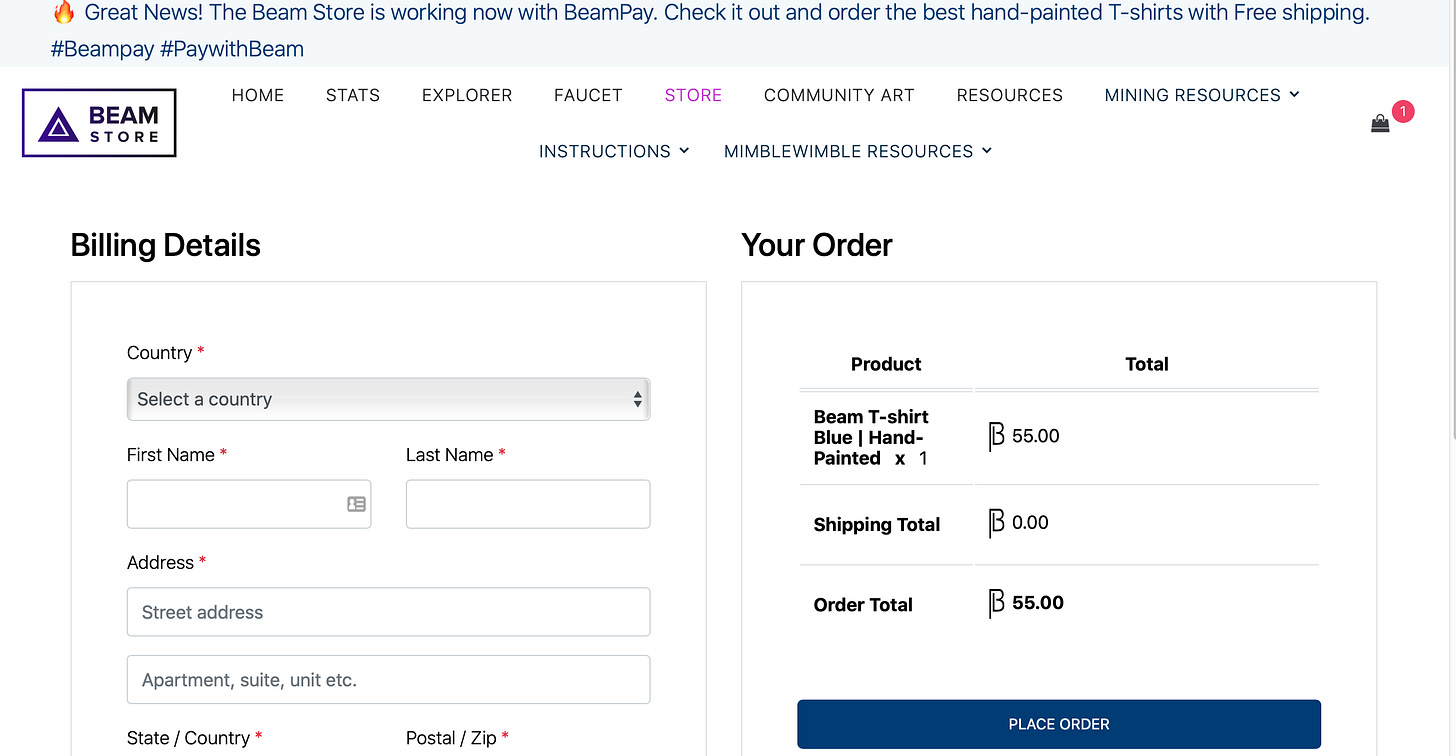 General
Every week new businesses are accepting Beam as a Payment Method.
From today you can implement BeamPay on your e-commerce website to bill your digital clients.
To discover how to proceed, please refer here.
The author is ready to provide assistance, please do not hesitate to reach him.
Here is the updated schedule of our upcoming events:
---
Got news or articles to include in these newsletters? Any feedback? Any suggestion?
Drop us a line on marketing@beam.mw or follow us on Twitter.