Beam - 2019 Week #8
Covering Feb. 18th 2019 - Feb. 24th 2019
Got this email from a friend? Join thousands of beamers, miners, developers, analysts, traders, and crypto enthusiasts and stay up to date with Beam's Weekly Newsletter directly to your inbox!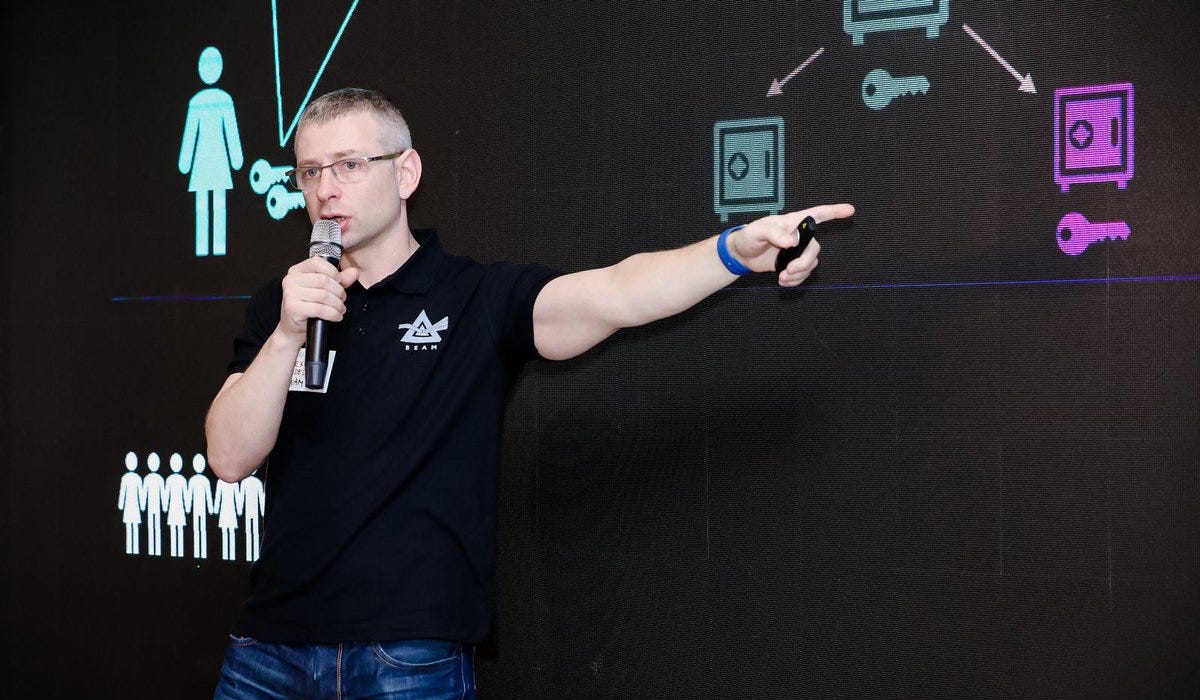 Alexander Zaidelson during Beam's meetup in Beijing this week
---
#Beam_News 🗞
#R&D_Updates 👨‍💻
#Mining_updates ⛏
#Reading/Videos/Podcasts_Materials ⏯
#Community_Updates 👫
#Upcoming_Events 🥂
---
URL to share this article: https://beamprivacy.substack.com/p/beam-2019-week-8
Got news or articles to include in this newsletters? Any feedback? Any suggestion?
Drop us a line on marketing@beam.mw or find us on Discord.
---