Beam 2020 Week #16
Covering April 13th - April 19th 2020
Downloads: Beam Android Wallet | Beam iOS Wallet | Beam Desktop Wallet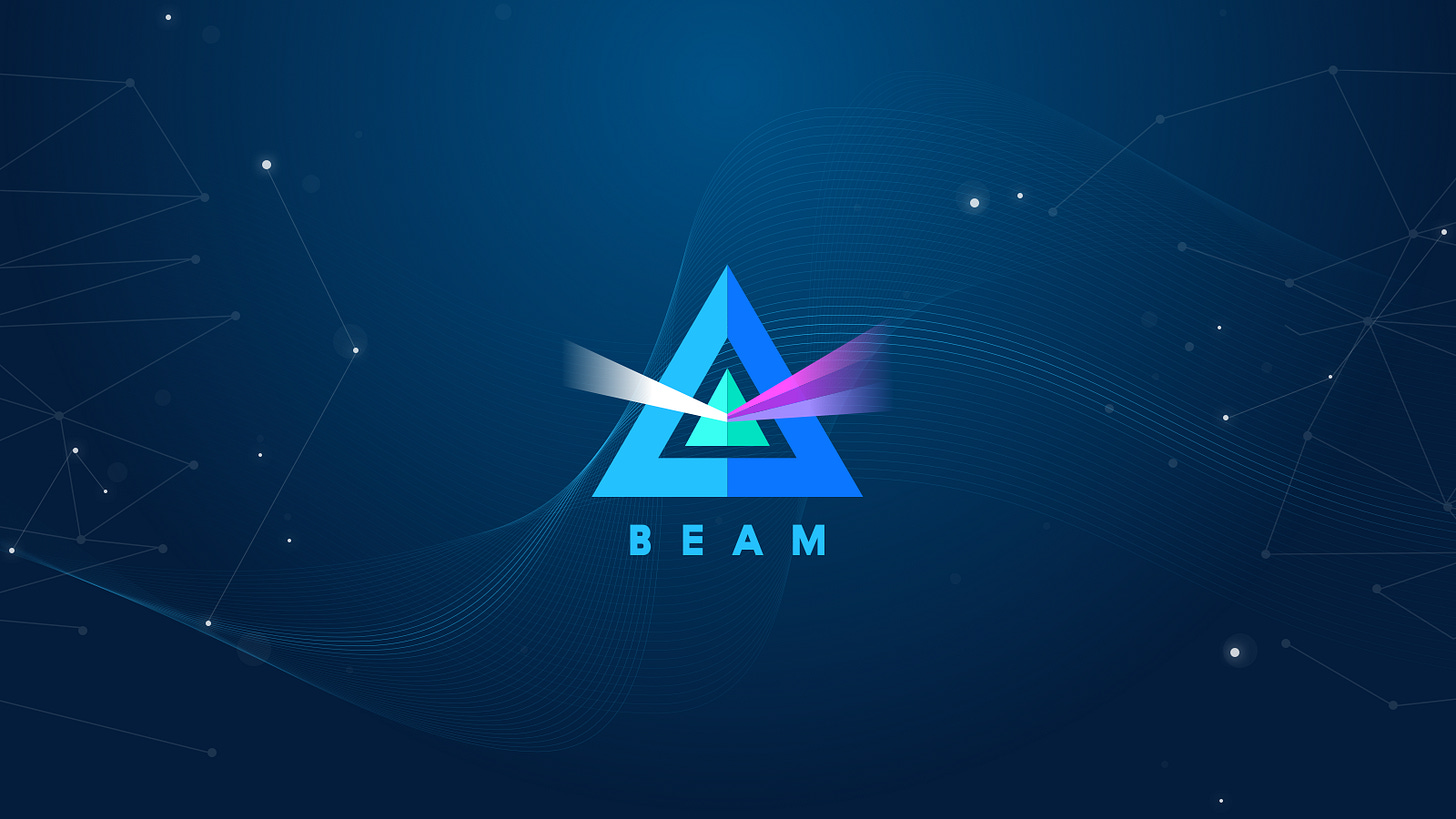 Beam News
Another busy week for Beam with the monstrous release of Double Doppler 4.2. You can read the full release notes to get familiar with all the work that's been done, and we will touch here on my two favourite features:
Notifications! Not just any, but decentralised notifications. This may seem a simple task, but when dealing with privacy, the proof is in the pudding. For most wallet notifications you're not the only one being notified, but also the party that you're pulling them from. This can leak potentially sensitive data such as your IP address, what coins your holding, and many more details. For us at Beam, privacy is of the utmost importance, and so developed a solution to mitigate such data leakages that are paramount to preserving ones privacy. The solution involves the SBBS used for address communications, and pushes the data out to wallets, rather than pulling it from outside sources.
What does this mean for us?
For users, it means we can see USD and BTC value of our wallet balance. We can receive update notifications when a new wallet release is out, so we're always using the latest and greatest wallet iteration. We can also get notified when a transaction completes, and old addresses expire.
All this while maintaining user privacy!


Swaps! The first step was bringing Atomic Swaps to the desktop GUI, now we have taken it to the next level with the Atomic Swap Market Maker API. The API allows anyone to easily obtain info on, and easily take part in, Atomic Swaps. Such use cases include trading bots to add liquidity, benefit from arbitrage opportunities, and support the Beam ecosystem as a whole.
What does this mean for us?
This means more liquidity, and more swaps. Getting into and out of Beam in a trustless, privacy preserving manner is crucial for usage, the Market Maker API and subsequent liquidity makes this easier than ever. Just take a look for yourself!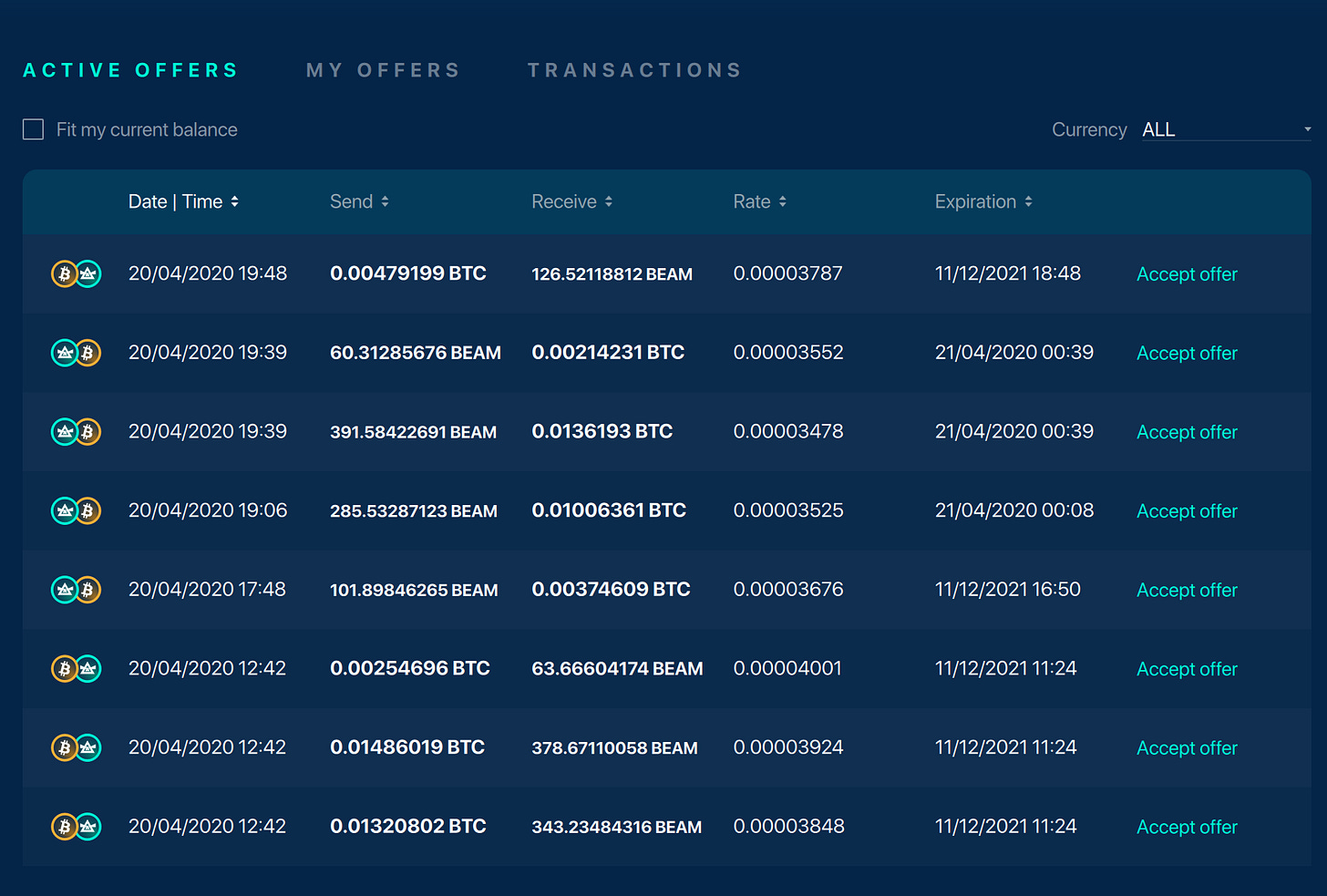 The swaps are currently still in Beta, and under constant development and improvement. If you face any issues at all with the wallet, swaps or otherwise, jump into the support channel and we will help you out.

This is just a small taste of what's already on offer, with plenty more on the horizon for Beam. Check it out and get your swap on!
Press
R&D Updates
Upcoming Events
Due to the current situation, we are not planning or attending any upcoming offline events. We will focus our efforts towards online activities for the foreseeable future.
Sign up, stay tuned, and see you all next week!