Beam 2020 Week #17 - Fork Incoming
Covering April 20th - April 26th 2020
Downloads: Beam Android Wallet | Beam iOS Wallet | Beam Desktop Wallet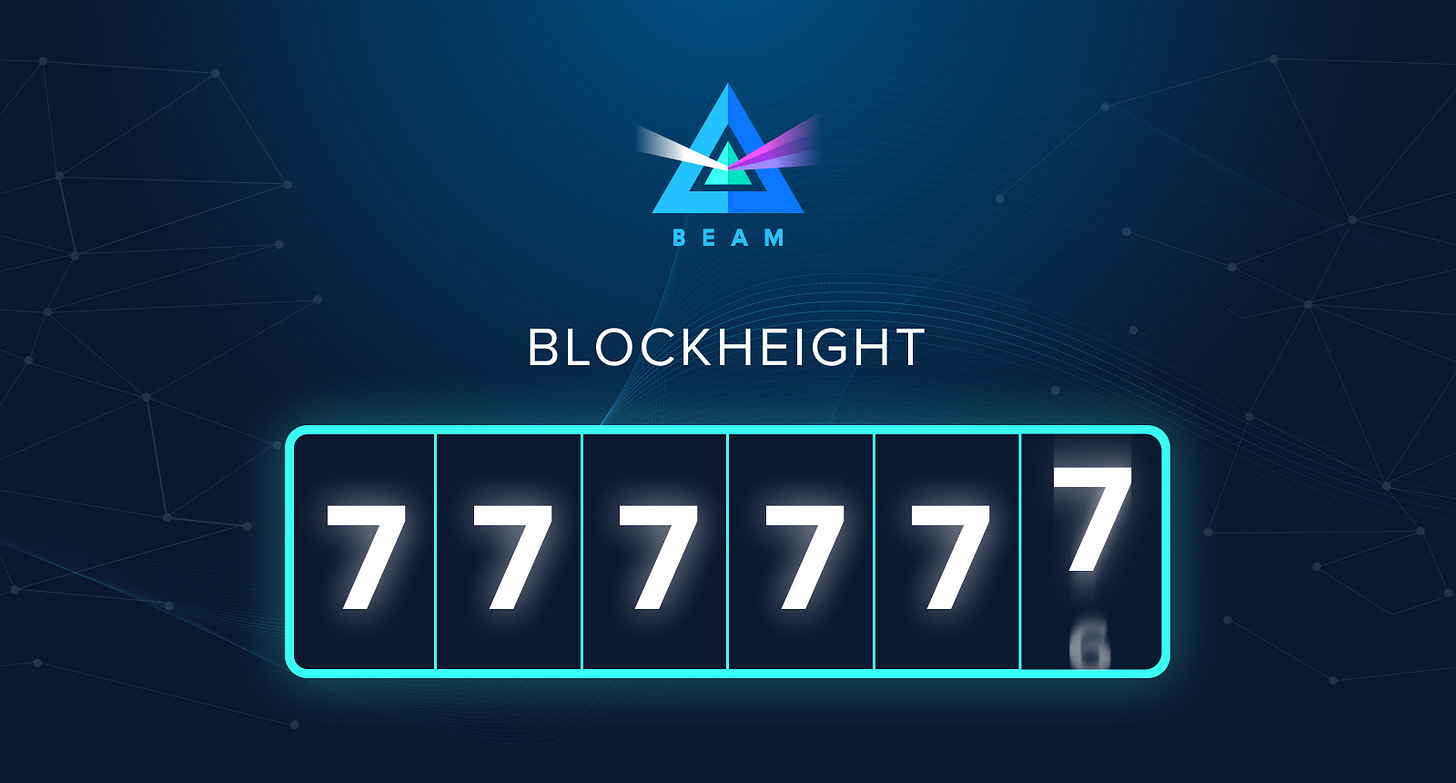 Beam News
A jam-packed week for Beam with the duly awaited announcement of the upcoming hard fork! If you hadn't guessed already, the hard fork will take place at block 777777, check out the announcement and don't forget to clap to your heart's content. This is going to be a huge event for Beam, and one that has been greatly anticipated by the community and team. So let's take a look at what it means, and what to expect around the hard fork.
What it means for users?
What it means for miners?
What it means for Beam?
As mentioned, this is a huge event for Beam, and with it comes some incredible network upgrades. One of the bigger changes is to the mining algorithm, from BeamHash II to BeamHash III. This is outlined in detail in the announcement, so here I will cover the new features we will see post fork.
As you can see, the upcoming hard fork has some great feature upgrades for Beam that we are all very excited about! If you have any questions regarding the fork, want to know more about issuing confidential assets, or want to let us know your thoughts, jump into the chat and let us know.
Press
R&D Updates
Upcoming Events
Due to the current situation, we are not planning or attending any upcoming offline events. We will focus our efforts towards online activities for the foreseeable future.
Sign up, stay tuned, and see you all next week!