Beam 2020 Week #20 - BeamHash III
Covering May11th - May 17th 2020
Downloads: Beam Android Wallet | Beam iOS Wallet | Beam Desktop Wallet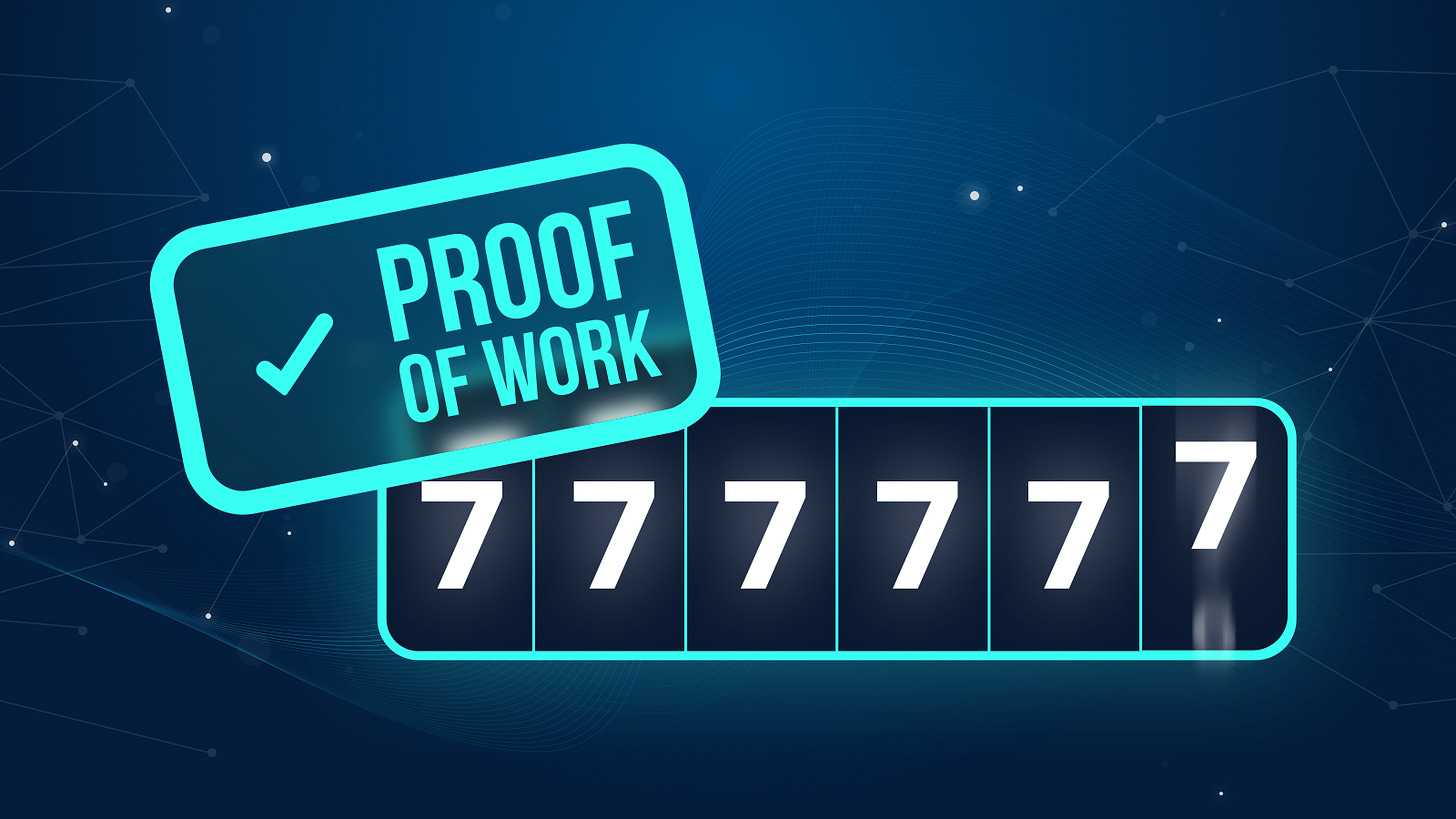 Beam News
A wicked week with Wilke Trei bringing us up to speed on BeamHash III. Wilke, Beam PoW advisor and Beam Foundation board member, gives us an overview of where BeamHash III sits in the overall mining landscape, and what improvements the new algo brings with it.
BeamHash III
As you may know, BeamHash III will be the final PoW algorithm for Beam. Prior to launch, two Hard Forks were announced with the intention of changing the PoW algorithm. This was done to allow for GPU miners to have a head start mining, when the rewards are at their highest, and also to give time to create an optimal algo for the network to mine on into the future. Be sure to checkout Wilke's video presentation on BeamHash III, the presentation slides, and the technical specification for all the details. Here we will take a look at a few key components, and what they mean for Beam.
The Final Algo
BeamHash III will be the final PoW algo that Beam settles on. This has a number of key benefits for the network, miners, and users. For the network, it brings with it stability. Rather than chopping and changing algo every six months, this opens the door for more in-depth development and investment into both software and hardware relating to Beam mining. On the user front, this means they can have more confidence in the usability of Beam, without the worry of updating, although we will make sure it's worth it.
GPU Mining
As a PoW coin, Beam has always pushed for a strong community of GPU miners. Their strength is not just in their sol/s, but the endless positive impact they have on the network and community alike. BeamHash III is no different. Like the two Hard Forks, the new PoW algo was designed for them to be an ever important part of the network and community moving forward.
Efficacy
BeamHash III is of course an upgrade from I and II, and the vanilla Equihash on which the original was based. The goal was to create a PoW algo that can see Beam to a successful future, and we feel that the focus on stability, GPU mining community, and users, will see this coming to fruition. Wilke has also put efforts into making the algo more efficient for the miners supporting the network. This will be determined after the algo change, but so far things are looking good!
Ask Away
We want to hear all of your questions regarding BeamHash III. We have opened a form to submit questions, and will host a Q&A to address these in the coming weeks.
You can throw your questions into the form here.
Research, Development, and Product
A special sneak peak into the future look and feel of Beam wallets!
And more!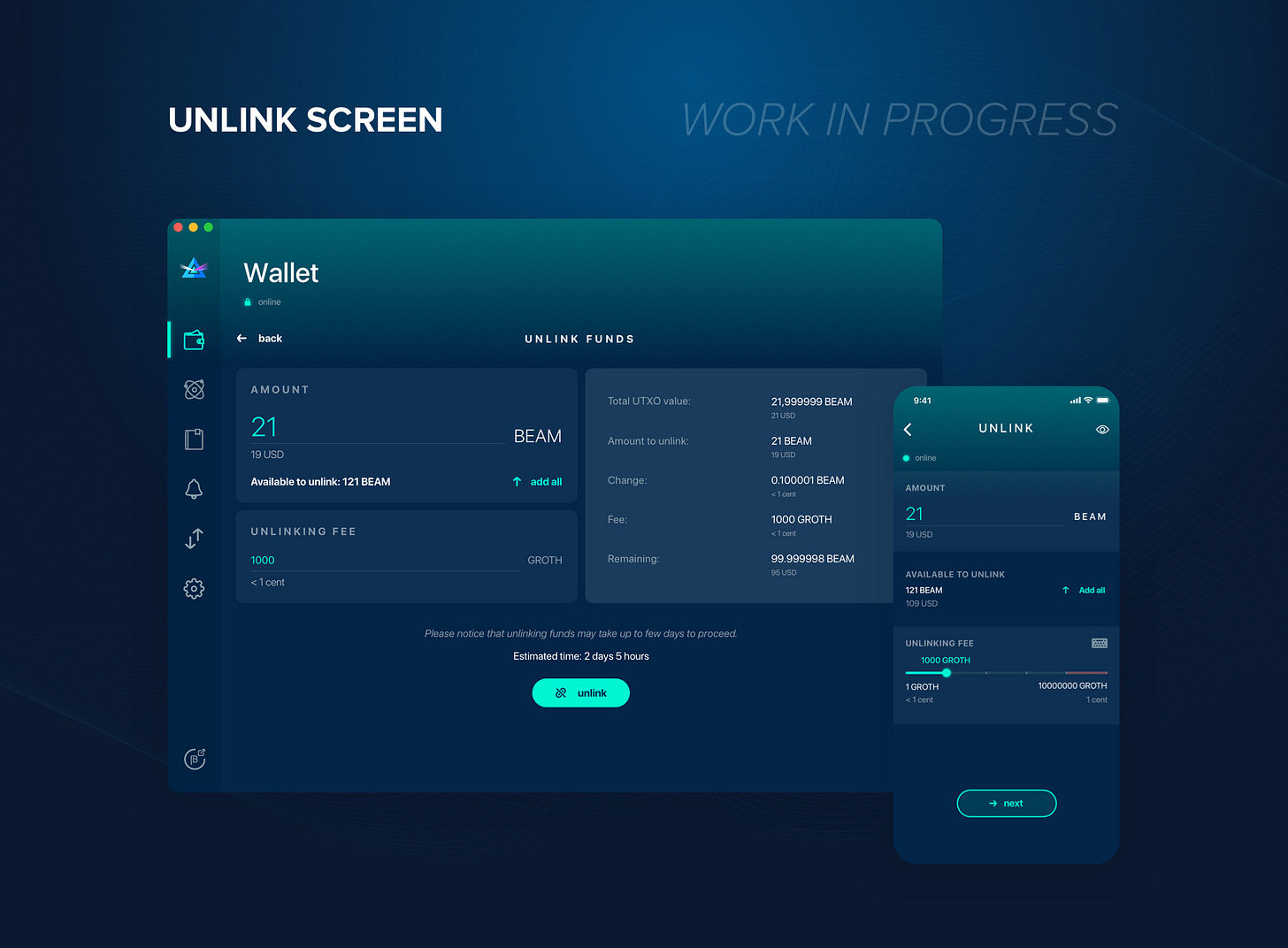 This shows one of the incredible new features that will come with the Hard Fork, and later be seamlessly integrated to the wallets, Lelantus MW!

Lelantus adds to Beam's already stellar privacy, enabling users to break the linkability of their UTXOs, and giving them extra protections when absolutely necessary. An enormous upgrade is coming for Beam, and this is but a part of it.
Be sure to follow Sasha for more Beam product previews!
Development and testing for the upcoming Hard Fork is steaming ahead, with huge amounts of work taking place on Atomic Swaps, Confidential Assets, and of course Lelantus.
Press
Sign up, stay tuned, and see you all next week!
---
Got news or articles to include in the newsletters? Any feedback? Any suggestions?
Drop us a line at marketing@beam.mw or follow us on Twitter.