Beam 2020 Week #21 - Confidential Assets
Covering May18th - May 24th 2020
Downloads: Beam Android Wallet | Beam iOS Wallet | Beam Desktop Wallet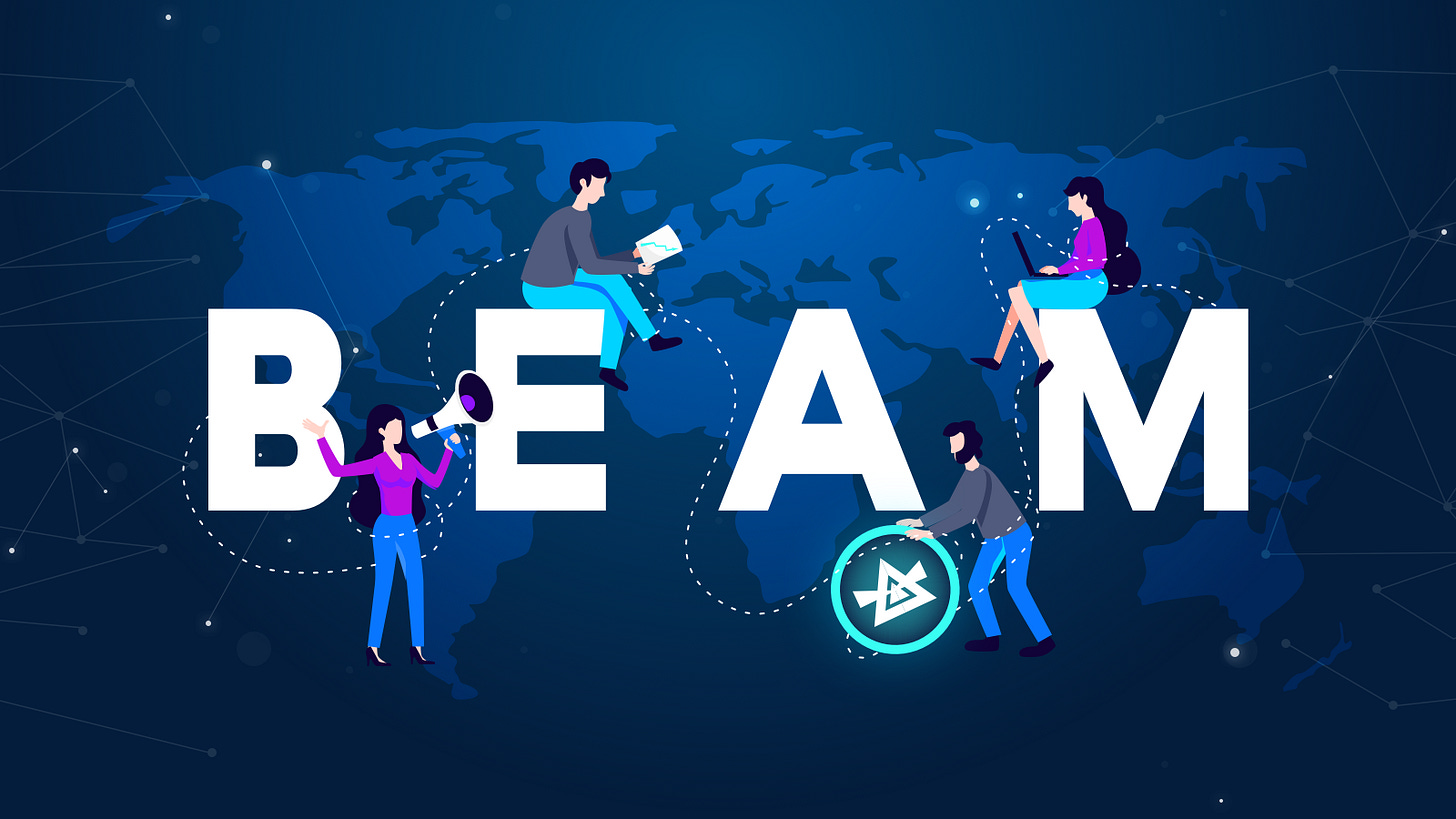 Beam News
The Beam Hard Fork is fast approaching, with releases for both Testnet and Mainnet around the corner. So what better time to take a look at one of the key features that will come into play after the fork, and gain some valuable feedback from our great community. One of the greatly anticipated upgrades is confidential assets, so let's dive in.
Confidential Assets
Confidential Assets (CA) will extend Beam and allow trading of additional kinds of assets on the Beam blockchain with the same scalability and confidentiality of the Mimblewimble protocol.
Anyone will be able to issue their own CA, for a variety of different use cases. They can create Confidential Synthetics (commodities like gold, stable coins, and digital assets such as shares, stocks, and bonds, etc.), Confidential Wrapped Assets (BTC, ETH, etc.), and Community Coins/Tokens.
The CAs will benefit from the same incredible usability, privacy and scalability that we see with Beam. Essentially being first class citizens in the wallets. Users will enjoy the ability to atomically swap Beam Confidential Assets for Beam, Bitcoin, and other supported currencies. This opens the doors to start trading newly minted CA in a trustless, secure and decentralised manner, without relying on centralised exchange listings.
Beam CA will also inherit the other wicked features of Beam, including the ability to unlink and send using one sided payments thanks to Lelantus, and create Laser Beam payment channels for instant transactions. This will all be seamlessly integrated into the wallet, keeping the same usability we have come to love.
Confidential Assets are an integral building block, laying the foundations for the Beam Confidential DeFi Infrastructure being built out. Something we're incredibly excited to see coming to fruition so fast!
Confidential assets will be minted in a permissionless manner, and distributed as per the issuers choosing. Due to the nature of blockchains, this of course does not come without some tradeoffs. CA bring with them some incredible use cases, but also present the possibility of the chain being spammed with thousands of useless assets.

The Question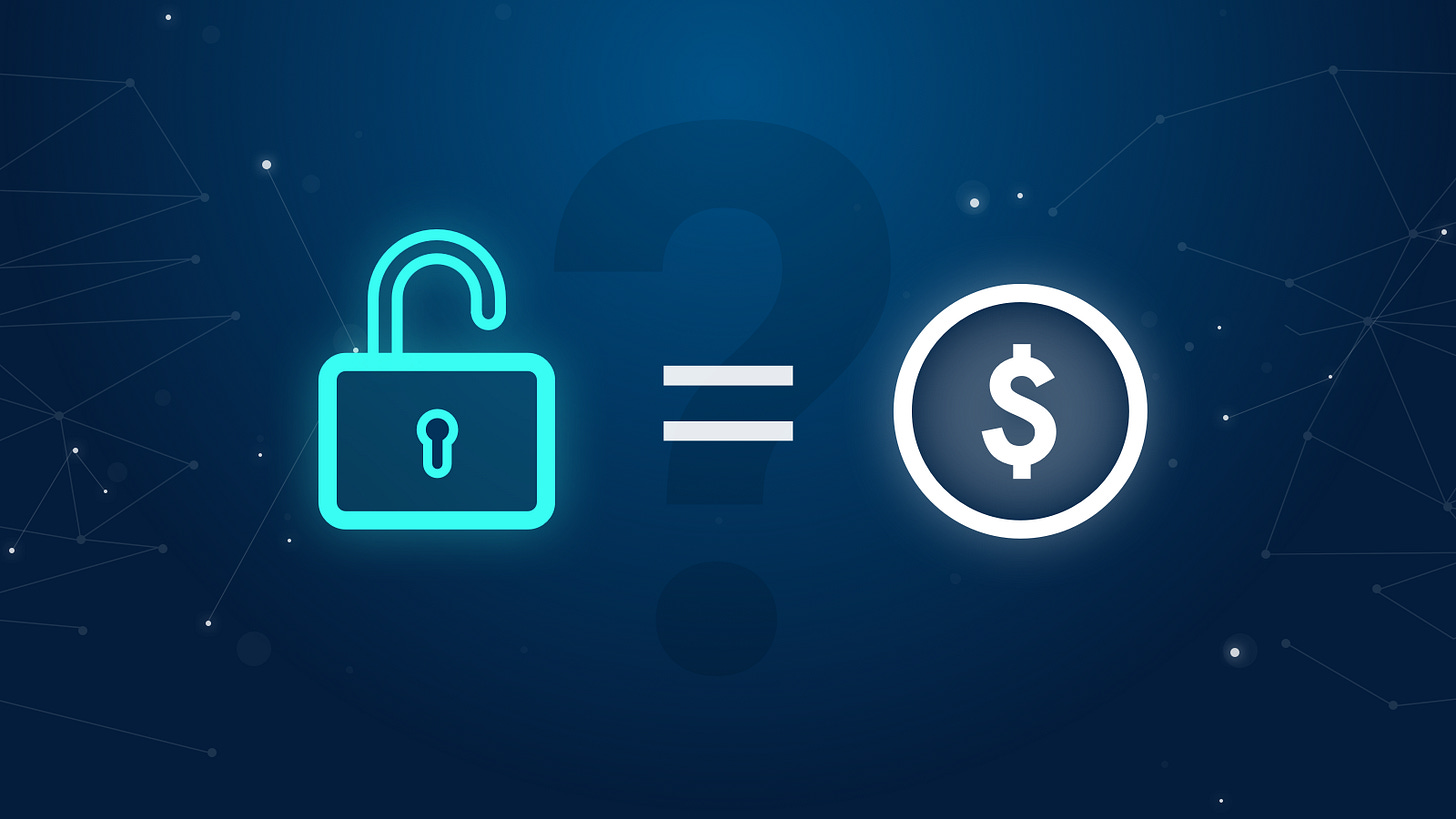 To avoid the issue of spam, an amount of Beam needs to be locked during the creation process. This is where you come in!
We need the valuable feedback from our awesome community, in deciding how many Beams should be locked, in order to create a confidential asset.
Research, Development, and Product
Some more insight into the upcoming wallet release including Lelantus send and receive screens. Lelantus will increase Beams already phenomenal privacy, by massively increasing the anonymity set, breaking linkability, and making reconstructing a transaction graph near impossible.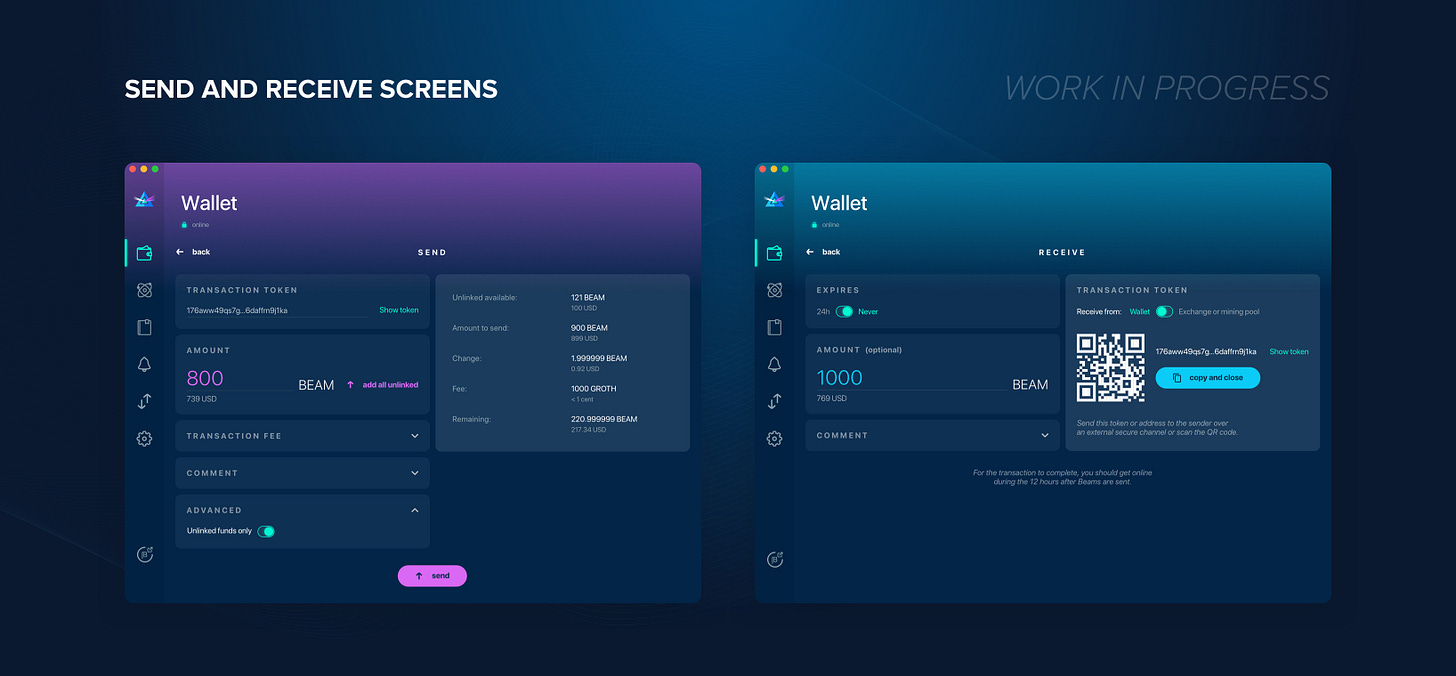 The last month saw Beam in the top 5 most active Github Repositories. With 67 commits in the last week alone, only on the master branch, things are really heating up in anticipation of the upcoming Hard Fork.
Development is at full steam, with the testnet release for the fork coming soon, followed closely by the mainnet release.

If you're not up to date with the Hard Fork, check out the announcement for all you need to know.

Press
Sign up, stay tuned, and see you all next week!
---
Got news or articles to include in these newsletters? Any feedback? Any suggestion?
Drop us a line on marketing@beam.mw or follow us on Twitter.