Beam 2020 Week #25 - 6 days 'til Hard Fork!
Covering June 15th - June 21st 2020
Download Beam Android Wallet | Beam iOS Wallet | Beam Desktop Wallet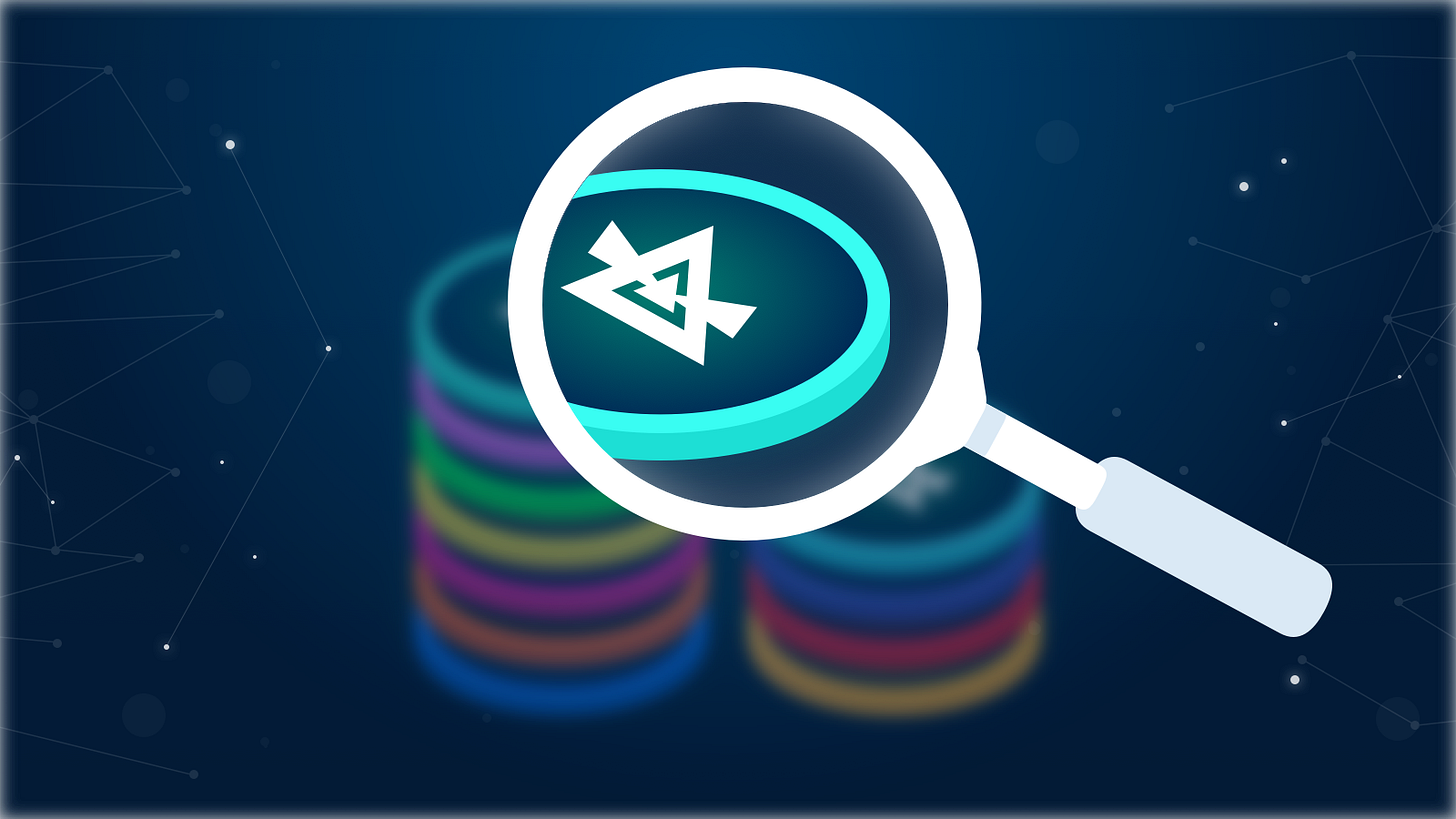 Beam News
With only 6 days until the Beam Hard Fork, it's all go on both the development and community fronts! We continue to see great growth in users, merchant acceptance of Beam, and the overall strength of the ecosystem. A few of the most recent additions on the merchant adoption front, come to us in the form of MrChrissy hosting services and VPN, more beautiful Beam merch, on demand phone verified accounts, and scented candles; because, who doesn't love candles.
The best way to keep up to date with Beam merchant adoption, is following Pay With Beam on Twitter, and checking out Beam Accepted Here on site.
Beam Audit
Beam Audit development is underway, with the UI taking shape, and it's key features coming to fruition. This will no doubt become an integral part of the Beam product, and one that makes Beam stand out in the crowd. After all, privacy is not simply the ability to hide all of ones information, but to choose who you give access to what. The Opt-in Auditability is solely at the users discretion.
Team Beam conducted talks with a number of accounting firms, collecting valuable feedback as to what they need and look for in order to conduct audits on their customers crypto holdings. This has been massively beneficial, and heavily influenced the developments taking place.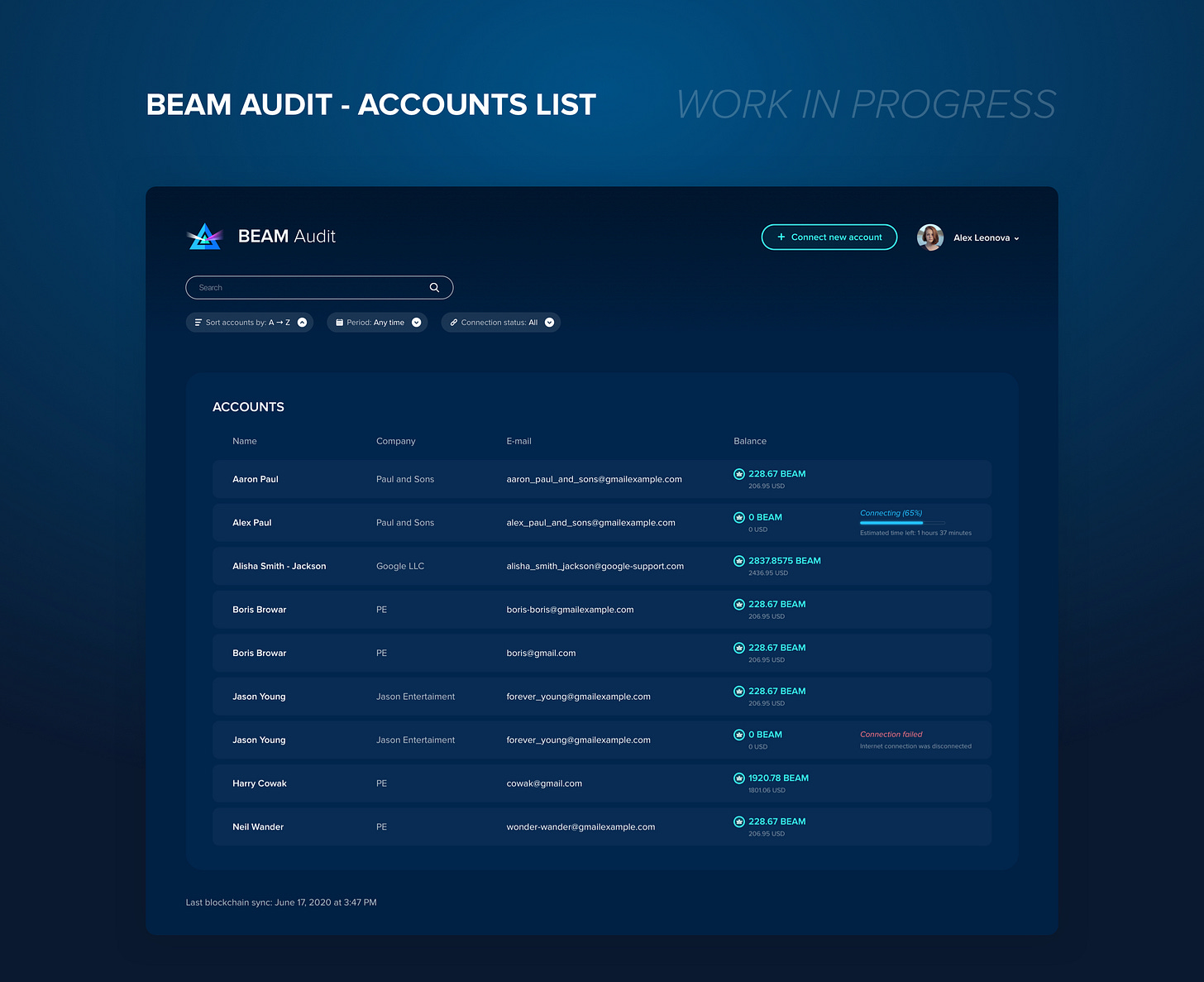 Beam Audit will provide the ability to keep accounts of multiple users, with details on their Beam and Confidential Asset balances, and transaction details.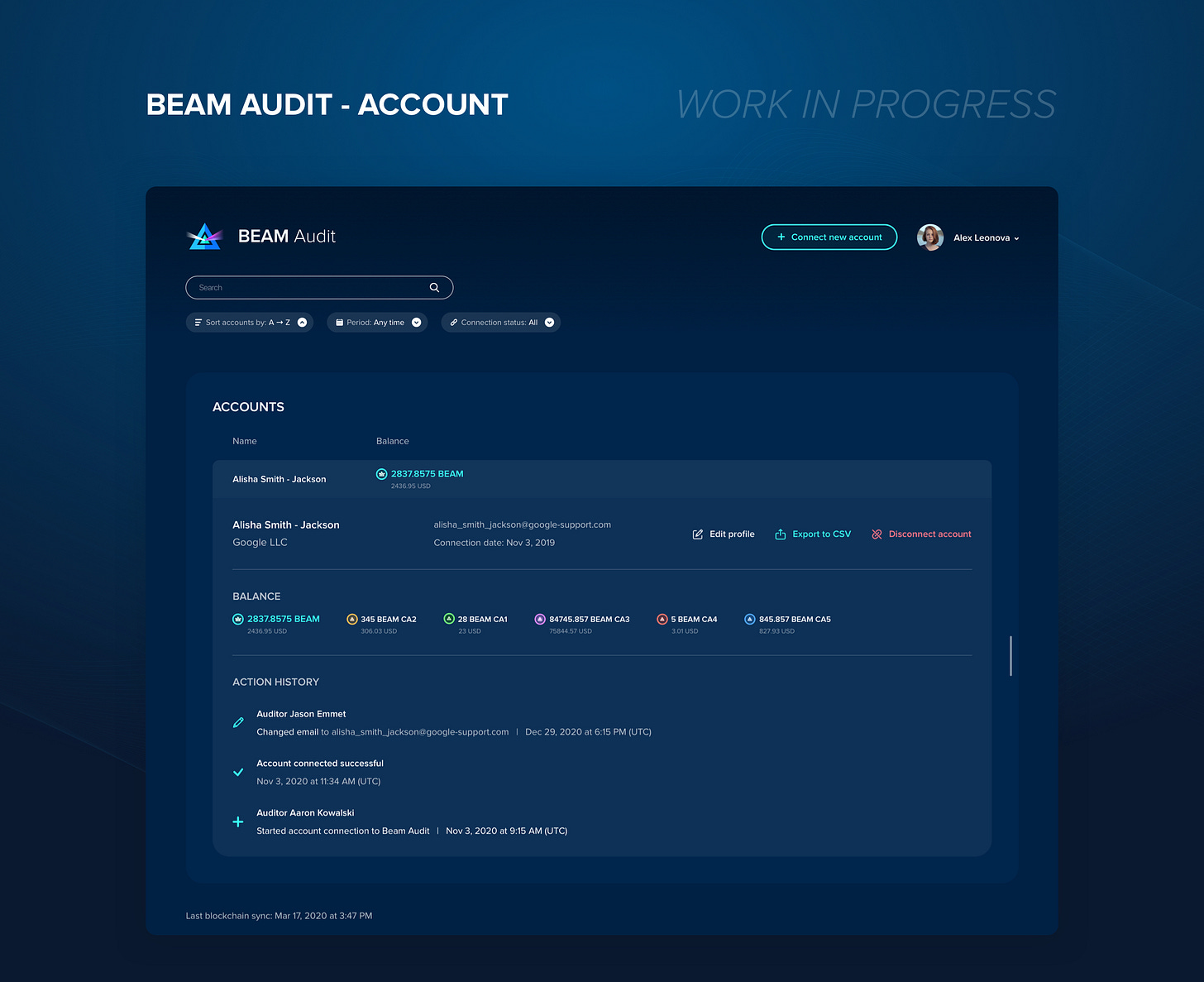 One key point to mention regarding Beam Audit, is that the Audit Key will not allow for retroactive auditing. When you create an Audit Key, the auditor of your choosing will get details on the future transactions, but not those prior to the generation of the key. More details on this, and supporting auditors, will be shared in due course.

Research & Development
Beam developers continue to make strides in the functionality and usability of Beam network and product offerings. With a little less than a week to go before the Hard Fork, some huge changes are coming, with an exceptional base for Confidential DeFi applications being laid out.

Press
Sign up, stay tuned, and see you all next week!
---
Got news or articles to include in these newsletters? Any feedback? Any suggestion?
Drop us a line on marketing@beam.mw or follow us on Twitter.