Beam 2020 Week #26 - Beyond the Fork
Covering June 22nd - June 28th 2020
Download Beam Android Wallet | Beam iOS Wallet | Beam Desktop Wallet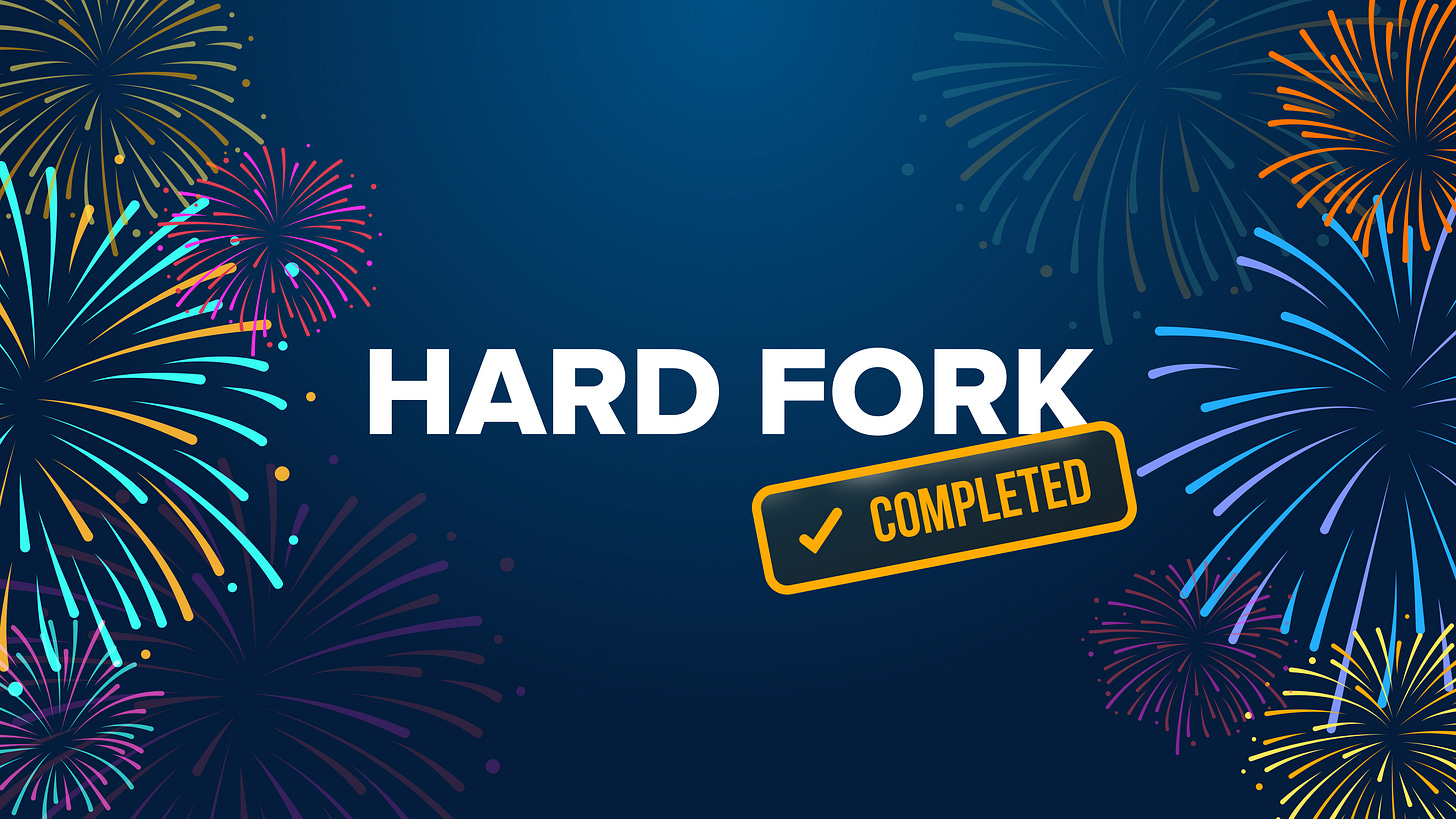 Beam News
Beam has completed its second Proof of Work change from BeamHashII to BeamHashIII. The change of mining algo, and additional upgrades, went on without a hitch, exactly as expected. Check out the recap of the fork, along with the team reactions.
Now is the time for Beam miners to get their mining rigs up and running, and find the best and most suitable mining software to mine Beam on the new algo. Our Miner Community Strategy Manager, Raskul, has set up a short survey for miners - as we try to collate a matrix of GPU hashrates, to further inform our community of all viable options and their respective capabilities.

If you are a Beam miner, head on over and complete the survey!

We also want to encourage all miners to ensure the robustness of the Beam network and utilise pools that are doing their part in helping decentralise Beam.
Open Source Pool Software
If you didn't already notice, there is also a pool software that anyone can run and optimisations have been made immediately after block 777,777.

The open source pool features a plethora of functions like;
Plug and Play: No need for miners to request payouts - they just open their Beam wallet after a confirmed block and their mined Beams will land.

MYSQL Database: Optimised backend database in MYSQL giving you full access to transactions and payouts, with easy manual payout abilities.

Unique shares calculator, BASiC: the payment processor rewards the finder of each block with a variable bonus based on the block-found sharediff.
Find out more about BASiC.

Privacy & Anonymity: the pool does not publish publicly which address is the finder of blocks.

A recent stress test on the software showed great efficiency with the optimised code, it even comes with a dedicated high difficulty port at which a miner can use in conjunction with 3rd party hashrate rental services.
If you are renting large amounts of hashrate from such platforms as NiceHash or MiningRigRentals for any duration of time, you would do very well to use the open source pool software!
So we urge you all, however large or small your mining capabilities, help Beam tend upon its own network health - spread the hashrate to your own pool, or allow smaller pools the chance to compete with larger pools.
Most importantly, you can find the open source and free to use code, with a detailed how-to guide, here: https://github.com/r45ku1/beam-mine
Raskul has the pool code up and in action, so head on over and point some hash his way: https://pool.raskul.com/
If you are using miniZ mining software on your mining rig, your command line is even shorter for this pool! Read more here.
Research & Development
With the latest Hard Fork behind them, Beam devs continue pushing forwards with more exciting updates to look forward to
Work has started on the 5.1 of the GUI wallet. This release will come with Breaking Linkability support, Atomic Swap improvements including SegWit support, automatic fee rate extraction, and much more

Work has started on Beam side chains POC. This will allow the creation of MW chains that run independently, but allow moving Beams and Confidential Assets from the main chain to the side chain and back. This will greatly extend the possibilities for innovation and applications, including different consensus types and integrating various types of smart contracts.

Hardware and Web wallet are in the final stages of testing and will be released to Testnet soon

Work has begun on GhostDAG
Press
A huge week for Beam in the press, with coverage on the Hard Fork, and Beams shift towards our focus on Confidential DeFi that comes with the upgrades. Show your support and like/clap/comment/retweet the great coverage to show the strength of the Beam community!
Sign up, stay tuned, and see you all next week!
---
Got news or articles to include in these newsletters? Any feedback? Any suggestions?
Drop us a line on marketing@beam.mw or follow us on Twitter.