Beam 2020 Week #27 - It's Confidential Assets
Covering June 28th - July 5th 2020
Download Beam Android Wallet | Beam iOS Wallet | Beam Desktop Wallet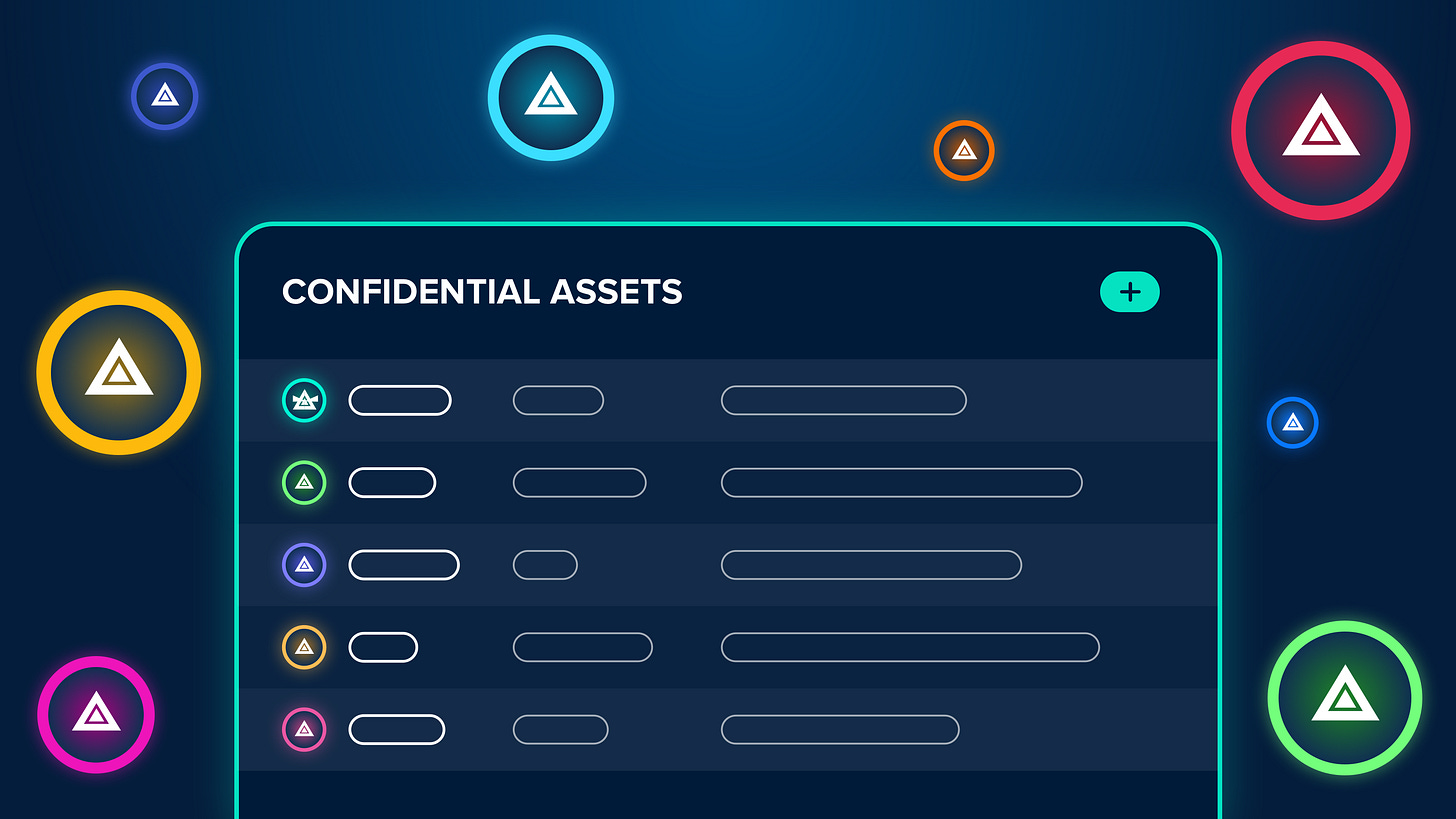 Beam News
Confidential Assets are live on mainnet!!
The recent fork brought with it some incredible upgrades to the Beam network, that will see us leading the way in Confidential DeFi. One such upgrade was the activation of Confidential Assets (CA). An essential building block, CAs are independent tokens on the Beam network benefiting from the same impeccable privacy and usability as we have with Beam. Despite being currently limited to use with the CLI wallet, we have already seen the first and second CAs being issued. Their integration to the GUI wallet, and a fully fledged CA explorer, are in the works, and expected in the not too distant future.
For those looking to learn more on CA, check out the specs on GitHub, and for a how to check out the walk through guide by Raskul.
CAs offer some incredible use cases:
Confidential Synthetics, such as commodities like gold/stable coins, and digital assets such as shares, stocks, and bonds

Confidential Wrapped Assets like BTC, and ETH

Community Coins/Tokens.

Looking to issue an asset?
Get in touch - and let's make it happen!

Asset Explorer
On issuing a CA, users will be able to add metadata to their asset, which will all be viewable from the asset explorer. This data will enable asset issuers to keep users informed and in the loop.

A look into the upcoming explorer
The Confidential Asset explorer will allow users to easily see what assets are on mainnet.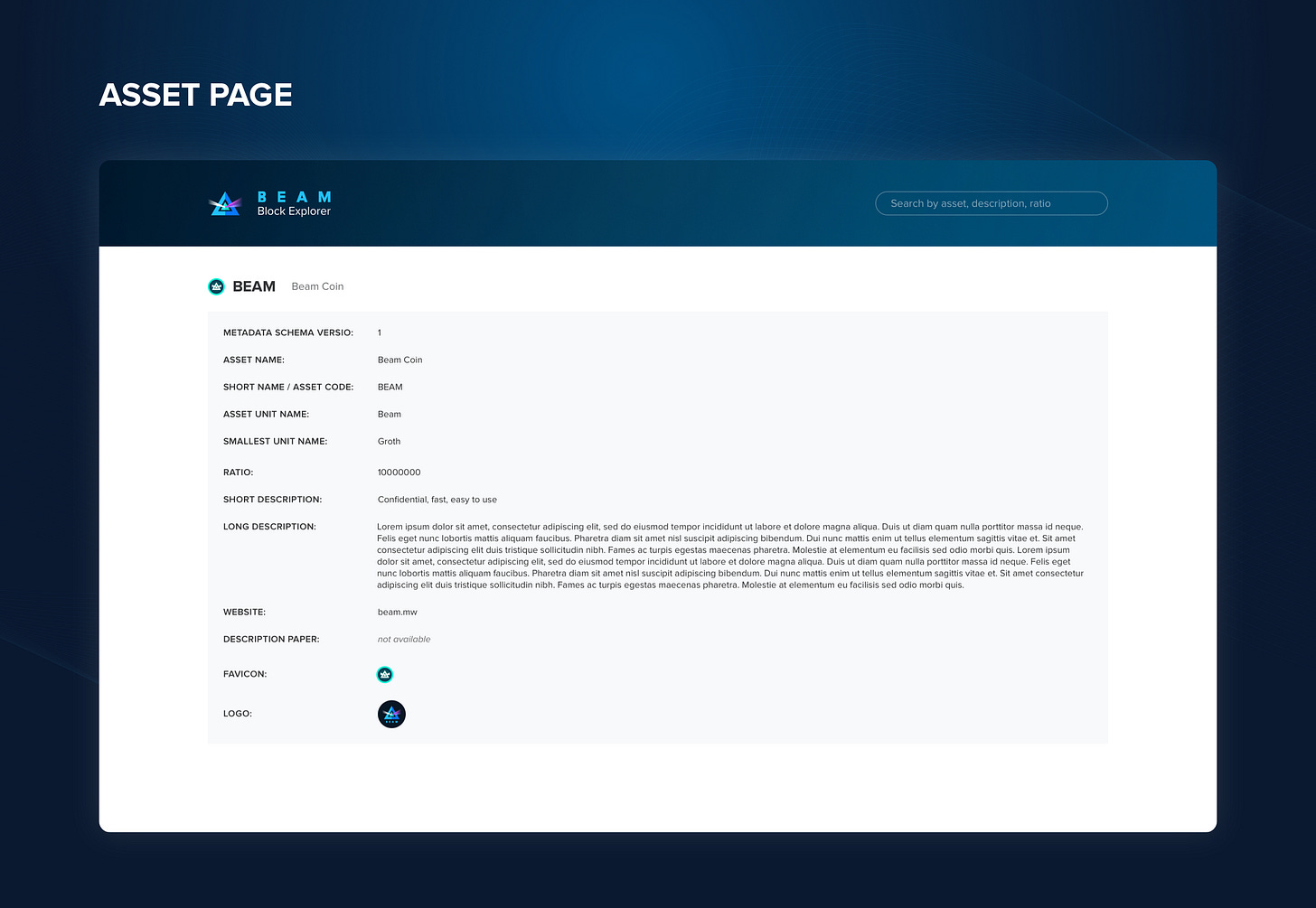 Users will be able to dig deeper into the metadata of the asset, including units, names, descriptions, and issuance values.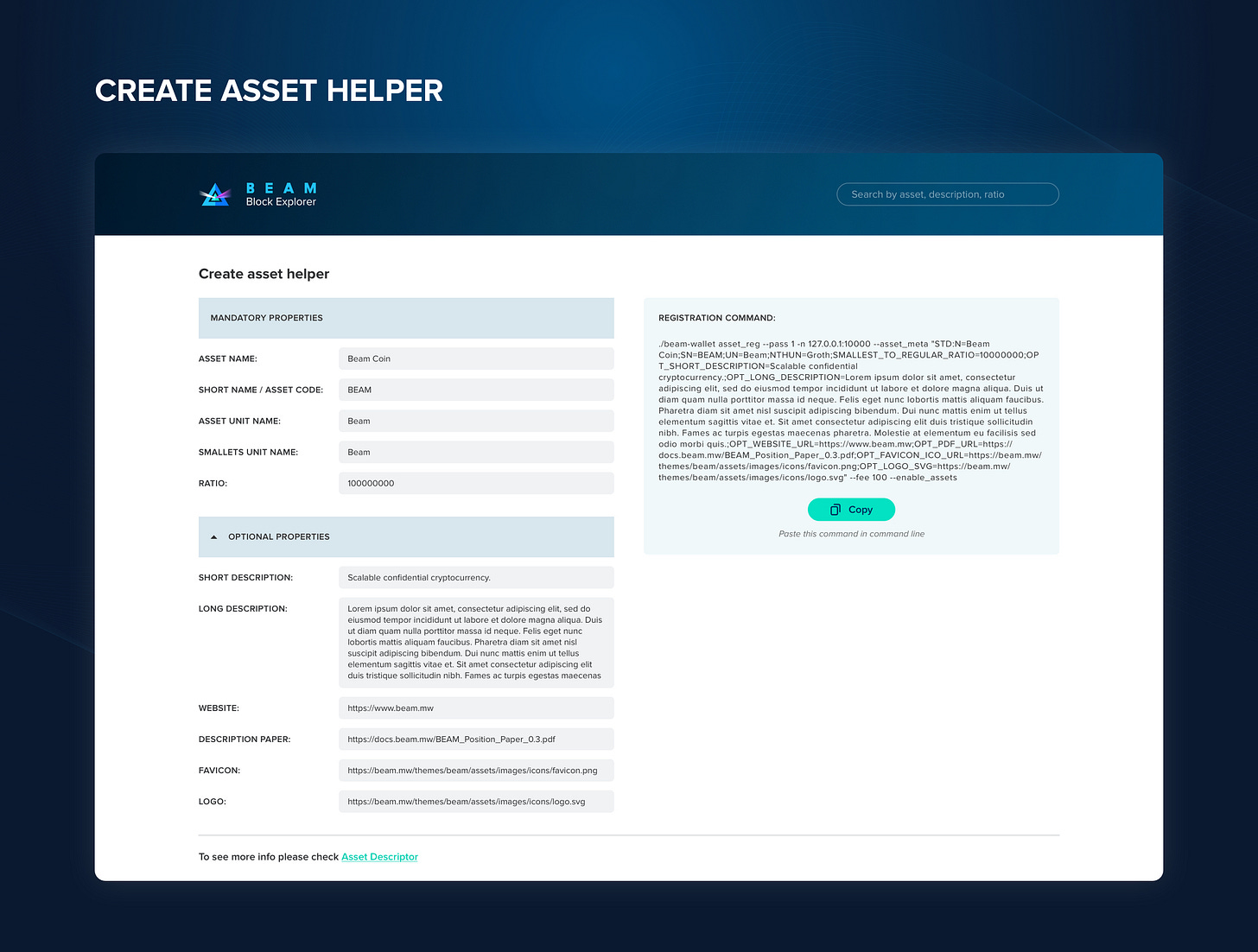 For those looking to issue assets, the explorer will also offer its own helper, to ensure the right information and data is added to the asset.

Research & Development
The team is hard at it on the integration of Lelantus-MW to enable Breaking Linkability of UTXOs with ease, right from within both the desktop and mobile wallets.
Now that we are on the other side of the Hard Fork, with an upgraded and stable network, it's time to look forward to the future. An updated roadmap will be released in the coming weeks, outlining the focus moving forward, with emphasis on use cases for Confidential DeFi, and the tools for developers to work with and on Beam.
One of the things to look forward to is the Beam DEX. This will expand on the already available Atomic Swaps, which will come out of beta. It will enable CAs to be immediately swappable with BEAM, BTC, LTC and QTUM. Users will benefit from a wider range of order types and trade execution, with greater order matching capabilities. This will compliment the Atomic Swap API that has already been developed, and seen swap liquidity increasing in recent times.
Another notable mention is the Hardware wallet integration, which is pushing forward on all fronts. You can check out the Trezor and Ledger ongoing integrations.
Press
Sign up, stay tuned, and see you all next week!
---
Got news or articles to include in these newsletters? Any feedback? Any suggestions?
Drop us a line on marketing@beam.mw or follow us on Twitter.