Beam 2022 Week #10
Covering February 28th - March 6th 2022
Beam News
As mentioned last week, the Beam Team is working under a limited capacity given the current situation. We wish everyone the utmost of safety, regardless of where you are in the world. We hope for peaceful resolutions to be found shortly for everyone in adverse situations.
The Beam Team continues to push towards the goals of the most recent roadmap update. So let us dive in and cover a few key points to look forward to in the months to come:
The Web Wallet has already seen much improvement over the past months, with the latest release providing huge upgrades to the UI and UX, along with many a bug being squashed. If you haven't already, download the Beam Web Wallet now and take it for a spin!

Swaps
As you know, one of the pillars to Beam is the Atomic Swaps. These allow for users to get in and out of Beam without having to rely on centralised exchanges. This will be taken a step further with the Beam Asset Swaps, and the Beam AMM Dex. Both are expected to launch in the coming months, and will allow users to trade in privacy!
The D2App Store will add extra censorship resistance to DApps running in the Beam Confidential DeFi Ecosystem. Applications will still be accessible from website interfaces, and can be interacted with using the Beam Web Wallet. The added decentralisation will be achieved by opening the D2App Store to all developers, and allowing IPFS integration to bolster reliability, privacy and censorship resistance properties of all Beam DApps.
Initially planned for Ethereum, the bridges will allow users to bring in liquidity for the expected DEX and lending DAPPs. This will also allow confidential trading for Ethereum and any Ethereum based assets, offering another key component in the expansion of the Beam ecosystem.

There is plenty more on the cards for the year ahead. Be sure to check out the latest Roadmap Update!
Community!
Privacy Matters!
NFT!
The latest confidential NFT collections have been minted on the

#Beam

#NFT

#Marketplace

. This week features Tigers, Generative Beam Punks, Apes, Skulls & more! Head over to
beamnft.art/collection/rec…
or the #NFT
#Gallery
#DAPP
in Beam Wallet to browse your favourite collections.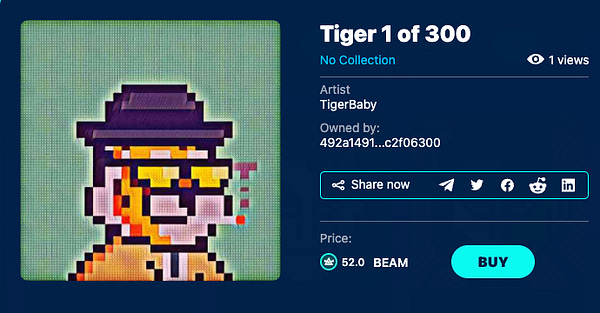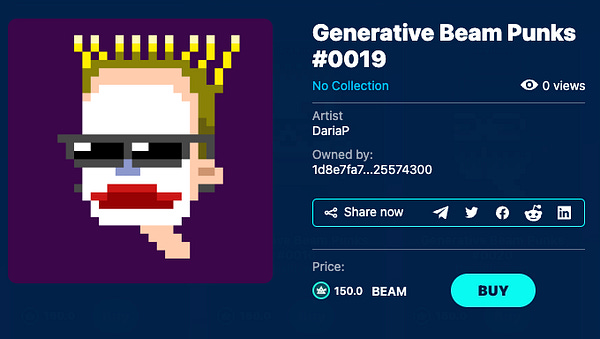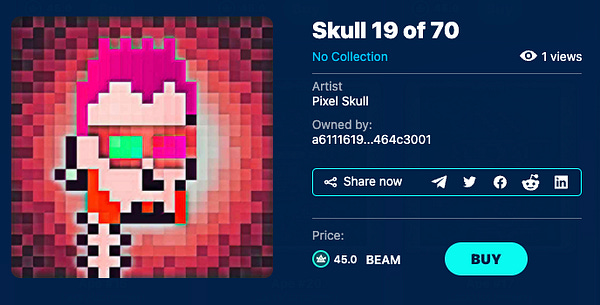 That is all for this week, but be sure to sign up, and stay tuned for all things Beam.