#14 | 🚀📱Android on Mainnet and more
Covering April 2nd 2019 - April 8th 2019
Got this email from a friend? Join thousands of beamers, miners, developers, analysts, traders, and crypto enthusiasts and stay up to date with Beam's Weekly Newsletter directly to your inbox!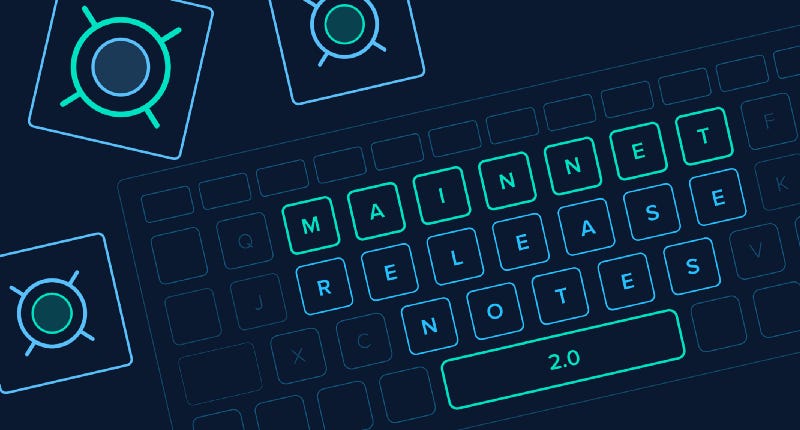 ---
#Beam_News 🗞
#R&D_Updates 👨‍💻
[Release] Testnet Bright Boson - Release Notes

[Release] Mainnet Bright Boson 2.0 - Release Notes

[Release] Wallet API, Node Explorer API 2.0 - Release Notes

[feature] Atomic Swap CLI #447 in progress

[feature] One side payments in progress

[integration] Hardware wallet - Trezor in progress

[bug, UI wallet] #560

[bug, CLI] #492

25 commits by 5 unique contributors
#Upcoming_Events 🥂
The 2nd ZKProof Workshop 2019, Berkeley (CA) - April 10-12th 2019

Beam Florida University Meetup, Florida State University - April 15th 2019

Beam New Haven Meetup, April 17th, 2019

Beam Boston Meetup, Boston (MA), April 25th, 2019

Beam Madison Meetup, Madison (WI), April 25th 2019

Beam Marquette Meetup, Marquette (WI), April 26th 2019

Beam Oxford Meetup, April 28th 2019 (save the date)

Beam Webinar, May 4th, 2019

Beam Port Harcourt Meetup, Nigeria, May 11th 2019

Consensus NYC, New York City (NY), May 13-15th 2019

Silesia Blockchain Meetup in Katowice, Poland, May 15th, 2019
#Mining_updates ⛏
#Reading/Videos/Podcasts_Materials ⏯
#Community_Updates 👫
We scheduled our first Official AMA Session on Discord with Beam's CTO Alex Romanov, April 17th, 2019, 06:00 PM (GMT)

Meet BEAM Ambassadors #11 — Fernando Molina — Madrid, Spain

Our Ambassador Program is waiting for you to represent Beam in your region
---
URL to share this article: https://beamprivacy.substack.com/p/14-android-on-mainnet-and-more
Got news or articles to include in this newsletters? Any feedback? Any suggestion?
Drop us a line on marketing@beam.mw or find us on Discord.